Updated: January, 2023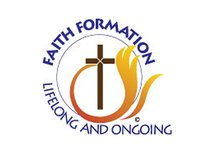 High School Apologetics Starts again on Monday, January 23, 2023 from 5:00-6:15PM in Narthex Classroom (on left as you enter the church.)
A new session of Apologetics for high-schoolers will start on January 23, 2023 open to all high-schoolers. If you have not registered your student yet, register online at :
https://membership.faithdirect.net/events/org/129
If you registered your student in the Fall 2022, you do not need to register again for the Spring 2023 session.
The Apologetics Course is taught by several parents and young adults and open to all 9th through 12th-grade students in the St. Catherine of Siena parish and surrounding Catholic communities. Students in this course will learn how to defend their Catholic faith by participating in an academically challenging course and have fun at the same time!
Classes will include the presentation of new topics, along with small group work and oral presentations. Students will practice using the Socratic method in an apologetics conversation through role-plays. On top of that, they will be introduced to Lectio Divina. We end each class in the church for some silent prayer time with the Lord. We teach their heads but want to win their hearts to Our Lord!
Students will need a Catholic Bible and a notebook.
To register go online :
https://membership.faithdirect.net/events/org/129
Apologetics for high-schoolers classes offer teens in our parish family an opportunity to learn more about our Faith with other Catholic friends so they can then share it with others and defend what is true and good. We have a great group of high-schoolers and terrific presenters who love our faith and are on fire to share it. Join us! Bring a friend!
Contact for more info: stcatherinesreoffice@gmail.com