Updated: March 31st, 2020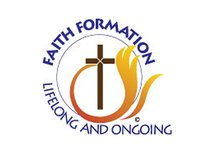 High School "Theology of the Body" begins October 21: No charge, but registration required


High school sessions are held:
Monday evening, 6:30 to 7:45, "Theology of the Body" Course (Oct-Jan)
Monday afternoon, 5:00 to 6:15, Apologetics Course (February-March)
Monday evening, 6:30 to 7:45, High School Scripture Series (February-March)
"Theology of the Body" Course
6:30-7:45, October 21, 2019 through January 13, 2020
Registration for "Theology of the Body" coincides with regular CCD registration. There is no charge for high school students. Parents are asked to pay a $30 book fee.
This ten-session high school class begins on Monday, October 21, AFTER the Fall CONFIRMATION. This gives those 9th grade students preparing to receive the Sacrament of Confirmation the opportunity to fully participate in the program. "Theology of the Body" is offered for ALL HIGH SCHOOL STUDENTS in 9th through 12th grades.
The curriculum for "Theology of the Body" is based on: "You: Life, Love and the Theology of the Body", published by Ascension Press. Based on Saint John Paul II's teachings, the program addresses many of the issues teens are already exposed to via entertainment media, societal pressures, and their own peer interactions. Separate girls and boys sections are taught. A parent information session will be held in the fall and a parent resource book is available which outlines all of the material covered in the program. Please stay updated through bulletin announcements.
High School Apologetics
5:00-6:15, February - April, 2020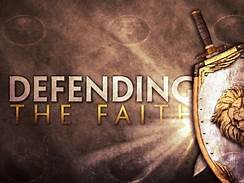 Registration for the 5 pm Apologetics class coincides with regular CCD registration, however there is no charge. There may be a fee for books. This 8-session class will be held in February-March, 2020.
The Apologetics Course is taught by several parents and open to all 9th through 12th grade students in the St. Catherine of Siena parish community. Students in this course should be ready to learn how to defend their Faith by participating in an academically challenging course.
New topics this year include: Three Secrets to Sharing the Faith; How to Defend the Existence of God; Does Faith Contradict Science?; The Historicity of Jesus Christ; Proofs of the Resurrection; Foreshadowing of the Eucharist and Mary in the Old Testament; Protestant Revolt and Catholic Reformation; If God Exits, Why is there Suffering?; The Love of the Law; The Obedience of the Law.
Classes will include presentation of the different topics, along with group work and oral presentation. Along the way, students will practice using the Socratic method in an apologetics conversation through role-play. Some homework and readings will be expected.
New Teen Scripture Class, 6:30 to 7:45, February - March, 2020
DETAILS TO BE ANNOUNCED SOON
All high school classes offer teens in our parish family an opportunity to learn more about our Faith with other Catholic friends so they can then share it with others and defend what is true and good.