Alleluia! Resurrexit Sicut Dixit!
Regina Caeli, KV 276 | St. Catherine of Siena Choir
Important one-time schedule tweak -- This Saturday morning, April 28. Mass will be at 8 a.m., NOT 8::30 a.m. to accommodate the School Fun Run. One shot deal.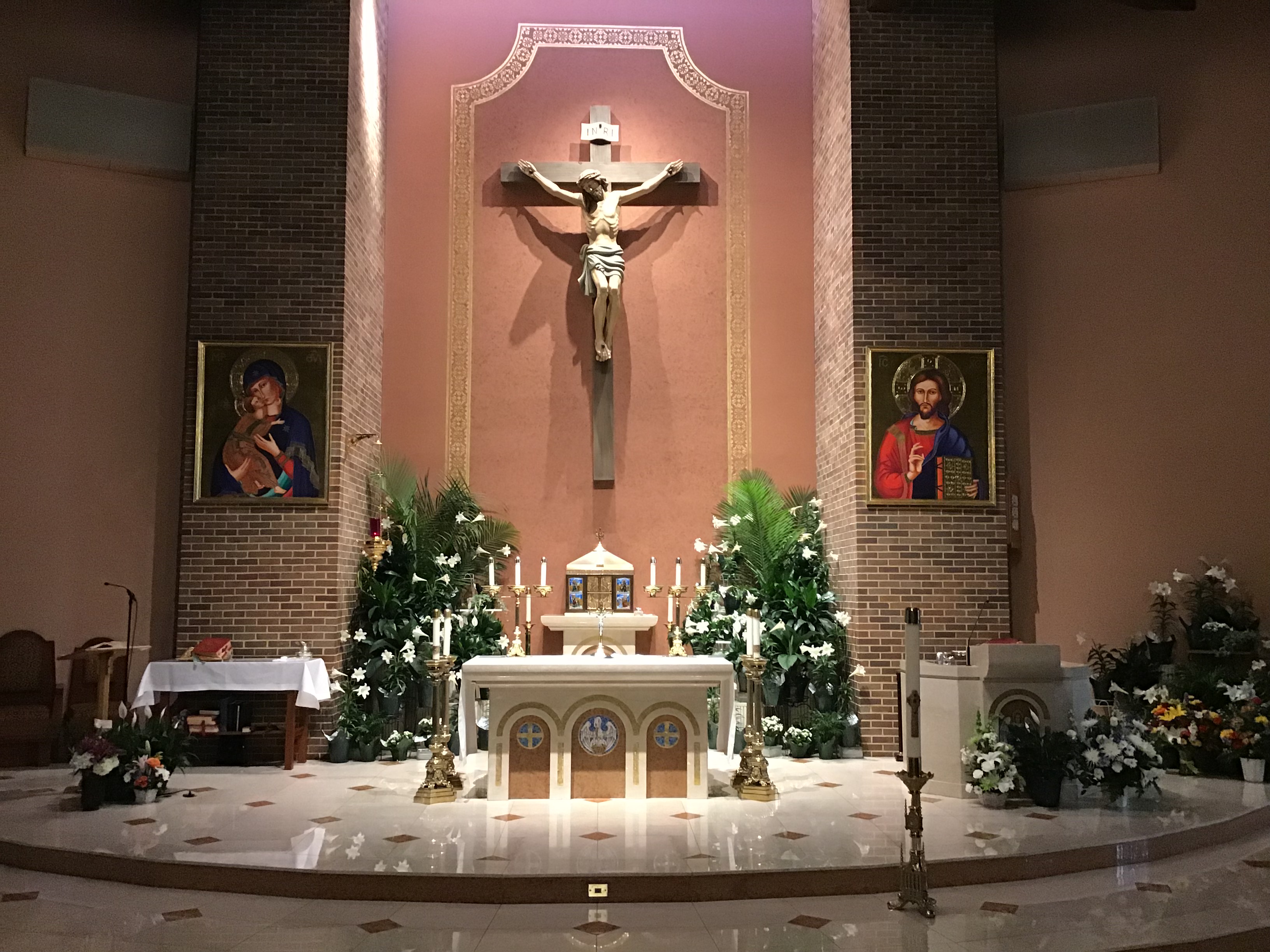 New Office Hours: Rectory office hours have changed: 9:30 am to 1:30 pm, Monday through Friday, except holidays. At times the office will be closed due to unforeseen circumstances.Thanks for your understanding.
A liturgical tweak: For Masses with music, the Prayer to St. Michael will be recited following the recessional hymn; for all other masses, the prayer will continue to be recited following the dismissal -- to begin as the priest genuflects.
Congratulations to Judy Wood, our Parish secretary who just retired to become a full-time grandmother and home gardener. Judy has been with us for over ten years and has been the glue holding things together for all that time. But don't worry, Judy will continue to contribute to the Parish as a member of the Parish Council. Good work, Judy. And God bless you -- and make sure your hubby John doesn't get under your feet or mess up your garden!
Please come for tea and wish Judy well -- on Thursday, April 26 at 3:00 pm in Bishop Justs Hall.
Link to Pastor's "private" website (some essays on his blog):
Here is a link to the Pastor's personal website for parishioners and friends. It is still under construction. Amateur hour, but better than nothing!