Bad winter weather notice: Before coming to the church, please check this site when there is bad winter weather. Do not venture out on icy roads. If cones are in place blocking the entrance, do not enter. Safety first. Canceled Mass intentions will be rescheduled.
Listen to the latest audio on the Music Corner page as of December 3, 2018 - Byrd's Vigilate as heard on Advent I.
During Advent In addition to the regular Confession schedule, Confessions are scheduled on Wednesday evenings, 6:30 p.m. sharp.
The Feast of the Immaculate Conception is a holy day of obligation. There will be a vigil Mass on Friday, December 7 at 7 p.m. The Masses on Saturday will be as usual, 8:30 a.m. and 5:30 p.m. You may fulfill your obligation by attending the 5:30 p.m. Mass on Saturday night provided you attend another Mass on Sunday morning.
The Christmas Mass Schedule
Christmas Masses begin on Monday, December 24 at 5:30 p.m. Another Christmas Eve Mass – in Latin -- will be at 10 p.m. The 10 p.m. Mass will be preceded by the Christmas Chorale Prelude at 9:15 p.m. On Christmas Day there will be two Masses, at 10 a.m. and 12 Noon. (There will not be a weekday Mass on Monday, December 24 at 8:30 a.m.)
Confirmation, October 2018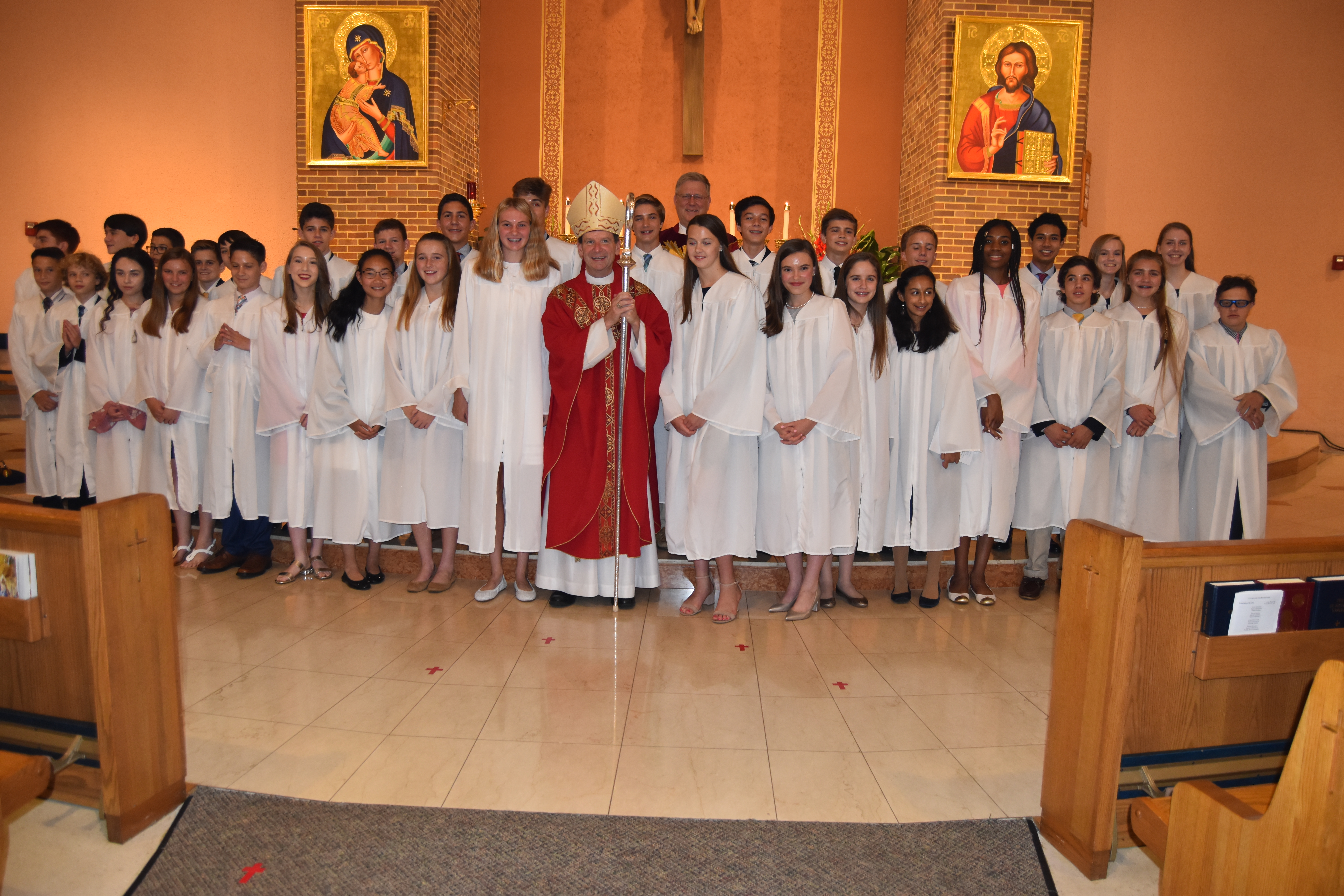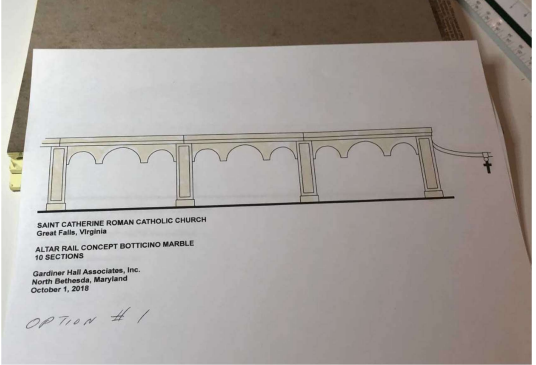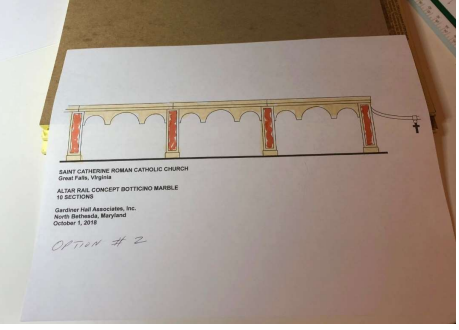 Living Rosary, 6 p.m., Sunday, October 7, 2018. Organized by the Knights of Columbus. Good work!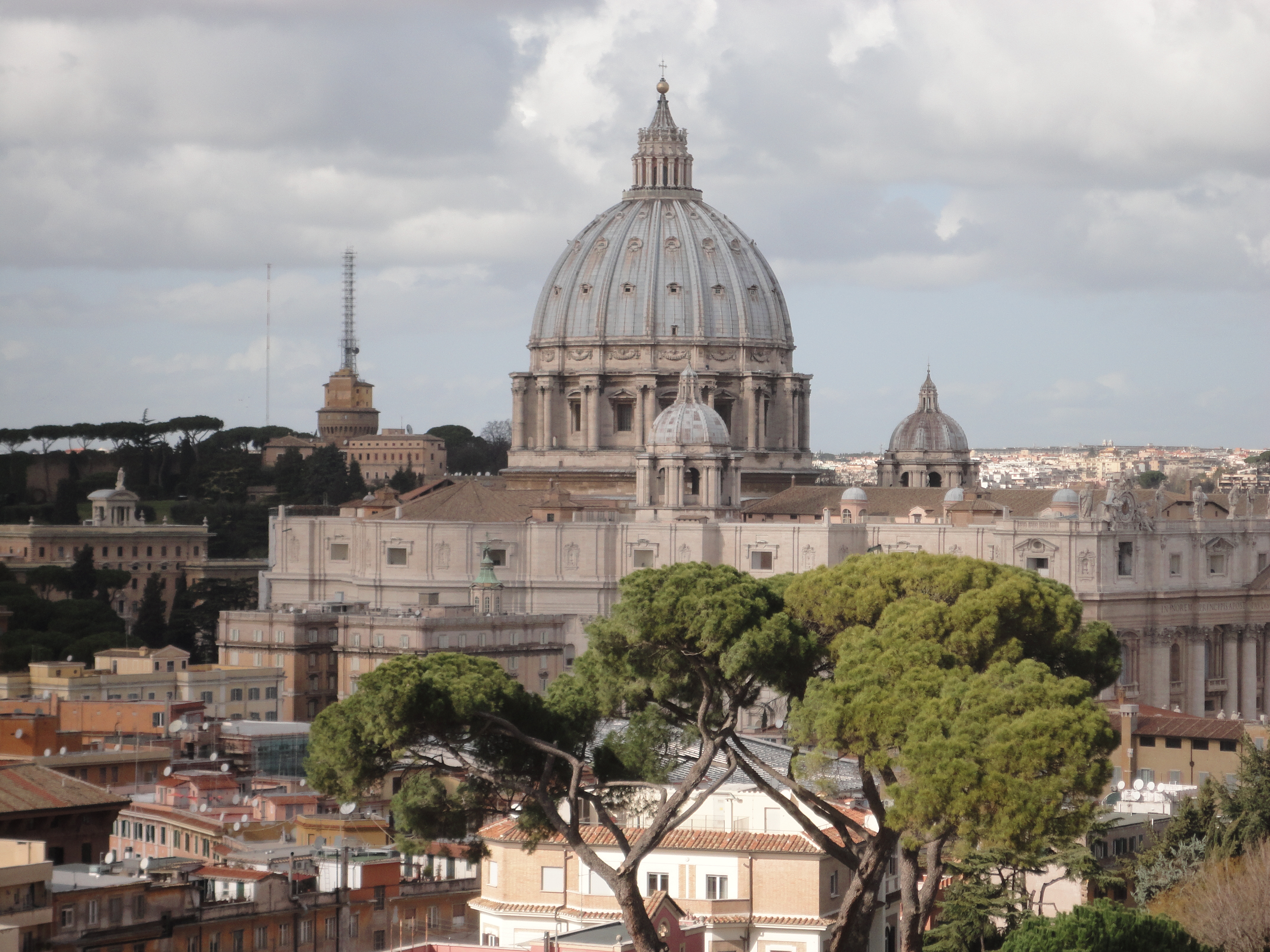 Link to Pastor's "private" website (some essays on his blog):
Here is a link to the Pastor's personal website for parishioners and friends. It is still under construction. Amateur hour, but better than nothing! http://pastorcorner.wixsite.com/poko/blog