Bishop's Lenten Appeal -- is coming up. You may have received your pledge envelopes in the mail. Please make sure your check's memo includes the correct BLA ID number: 158 (Saint Catherine of Siena Church). This is important so that this Parish receives credit for your donation. (Most Rev Michael F. Burbidge, Catholic Diocese of Arlington, PO Box 1959, Merrifield, VA 22116-1959)
Father Pokorsky will be on his annual canonical retreat February 10 through 15 (Sunday - Friday). Please keep him in your prayers as he will keep your intentions in his. There will be a visiting priest during his absence. Probably no website updates during his time away from the Parish.
The Parish office will be closed Monday, Februrary 18, 2019 in observance of the Presidents' Day Holiday. We will reopenTuesday, February 19, 2019 at the usual time of 9:30 A.M.
Email identify fraud -- A bogus email account
has been sent up under Father Pokorsky's name:
revjerry.stcatherinesreoffice@gmail.com
. Please do not respond to it and if there is any question or suspicion, please call the Parish office to verify. I do not give out my private email for this reason. NSA has been informed. Drone strikes will be scheduled, or maybe just an ugly arrest with a SWAT team.
Ask-parents-first Sex Ed bill died, can rise again.
Call TODAY! Please call and email again today for the Full Committee on Education and Health vote tomorrow. There are 3 Republican Senators who need encouragement to do the right thing, especially Mark Peake. We believe ABORTION is the message that will move them.
****Mark Peake
district22@senate.virginia.gov
(804)698-7522****
Sioban
Dunnavant
district12@senate.virginia.gov
(804)698-7512
David
Suetterlein
district19@senate.virginia.gov
(804)698-7519-
Topline Message
: Schools should ask parents first before talking to their children about sensitive issues like late-term abortion and transitioning to another sex. HB 2570 gives parents the respect they deserve; everyone benefits when parents are partners in education. Supporting Messages on Abortion (quotes from actual Fairfax FLE lesson for 15-year olds): Without asking parents' permission, schools are teaching that abortion "removes the contents of the uterus." They are also asking children to consider the "pros of abortion." They are teaching about late-term abortions in the "twenty-fifth week of pregnancy." (Will they soon teach tran-northam after-birth infanticide abortions--without asking parents first?) ALL of the lobbyists for the biggest school districts in the state are
fighting against parent permission for Sex Ed.
Fairfax, Prince William, Henrico...fighting you with your tax dollars. The VA Board of Education, the State Association of School Boards
want to stop parent permission!
And of course Planned Parenthood has been at every hearing trying to
stop schools from asking parents first.
No mystery there.
Correction - The bill actually DIED in Subcommittee:
Carrico (Chairman) (R),
Dunnavant (R),
Howell (D),
Locke (D),
Peake
(R). Dunnavant failed to show up, and Peake voted NO with the Democrats. But Mark Peake is allowed to change his mind and bring the bill up in Full Committee. So we must convince Mark Peake to change his mind and offer the bill in Full Committee tomorrow,
Thursday 2/14
.Seems like Peake will only offer it if he knows it will pass -- so we have to convince Dunnavent and Sutterlein to promise to vote YES. IT CAN BE DONE. CALL, CALL, CALL, WRITE, WRITE, WRITE!! They are getting 100s of calls on this bill! Let's make sure most of the calls tell them to ASK PARENTS FIRST before talking to their children about sex and abortion.
(Sex Ed permission bill died in subcommittee! Please call these 2 Senators NOW! Now it's on to the full committee. There are 2 Republicans who might vote NO and kill the bill. CALL THEM NOW: Senator Siobhan Dunnavant (R) (804) 698-7512 district12@senate.virginia.gov Senator Mark Peake (R) (804) 698-7522 district22@senate.virginia.gov "My name is ____ and I'm calling to ask the Senator to Vote YES on HB 2570." [If they ask why (they won't)]: "Because parents should be able to give permission before other adults talk to their kids about sex." They might ask what county you live in, so tell them if they ask. Thank you -- we've never been this close to protecting children than we are right now!)
The disturbing photos in Governor Northam's medical school yearbook might have been dismissed as the stupidities of youth. But youthful indiscretions are either immature lapses of judgment, or character flaws that extend into adulthood. The Governor's continuing disregard for the humanity of unborn life and his political comments in favor of infanticide suggest his youthful indiscretions are based on a malignant view of human beings. The Governor has renounced his behavior as a young man. Good for him. (Although, as he parses his words, he seems more concerned with the "legacy" than the act itself. "Legacy" = he got caught.) We await the renunciation of his abortion advocacy today to reclaim his integrity as a politician and as a man. Every human being from the moment of conception is created in the image and likeness of God with an inestimable dignity.
Bishop Michael F. Burbidge responds to photos from Governor Northam's yearbook
In recent days, the Commonwealth of Virginia has witnessed public officials, including our Governor, make callous statements ignoring the dignity of unborn children and jeopardizing the safety and protection of those even in the process of being born. Now, with the extremely disturbing photos in Governor Northam's medical school yearbook, we see another offense against the dignity of human life – the sin of racism.
In the midst of some petitioning for the resignation of Governor Northam, the Catholic Church renews its firm call for the protection of all human life and the respect for the dignity of each and every person. We ask the Governor to do what is best to restore the trust and confidence of the people in our leaders.
With people of good will and dependent upon the Lord's mercy and love, I pray for the day when all elected officials will defend the life and dignity of God's people, including the unborn, and people of every race, creed, sex, social condition, and ethnic background.
Bishop Burbidge responds to Governor Northam's extreme abortion comments
January 31, 2019
Since the beginning of the Virginia General Assembly session on January 9, we have witnessed the introduction of extreme abortion legislation culminating in an attempt to pass a law similar to what New York recently passed. This bill rightfully failed—but I am, along with so many people of good will, distraught that this bill was introduced in the first place. It could have paved the way for babies to suffer a violent and gruesome death moments before birth and could have been harmful to women.
My hope is that this bill failed because the elected officials of the state legislature recognized that it was an evil and impermissible offense to human life and our collective decency. Abortion of a baby in the final stage of pregnancy borders on infanticide. Our governor, however, may be willing to cross that border and go even farther. In a staggering admission, Governor Northam stated that after an infant is delivered, the mother and the family should keep the baby comfortable, resuscitate the child "if that's what the mother and the family desired," and "a discussion would ensue." This attitude—and the bill that was defeated this week—reflects a new level of deep-rooted animus against the inherent goodness of every child. The governor's statement and this bill demonstrate how far abortion advocates are willing to go in taking the life of a precious child.
This is a critical moment in the life of our Church and our society. I call on the faithful and people of good will to advocate for the right to life of all people, including the unborn and those children whose lives are at risk even during the process of birth. In Virginia, with the assistance of the Virginia Catholic Conference, we must make our views known to our elected officials on all issues where the right to life is at stake.
Through the Diocese of Arlington, we continue to offer assistance to expectant families in need and those who are suffering after an abortion. Families who need help should contact the diocesan Office of Marriage, Family and Respect Life: arlingtondiocese.org
To learn more about the failed abortion legislation as well as other extreme public policy proposals before the Virginia General Assembly, read the most recent VoterVoice Post (published 1/30/19) by Jeff Caruso, Executive Director of the Virginia Catholic Conference: https://vacatholic.org/votervoice-post/?vvid=1123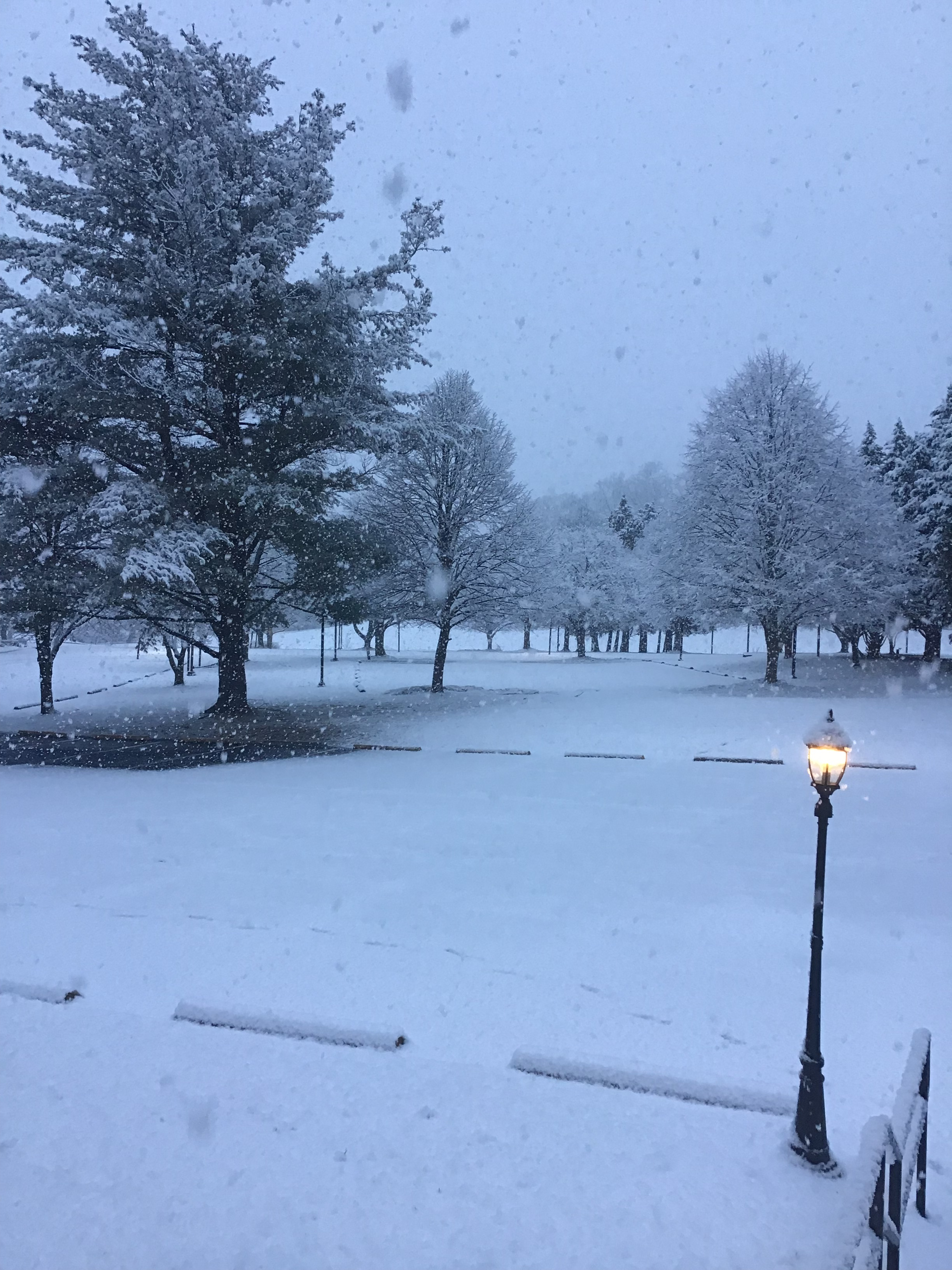 Melt during the day; freeze at night; beware of slippery spots.
The evening of Sunday, 01.13.19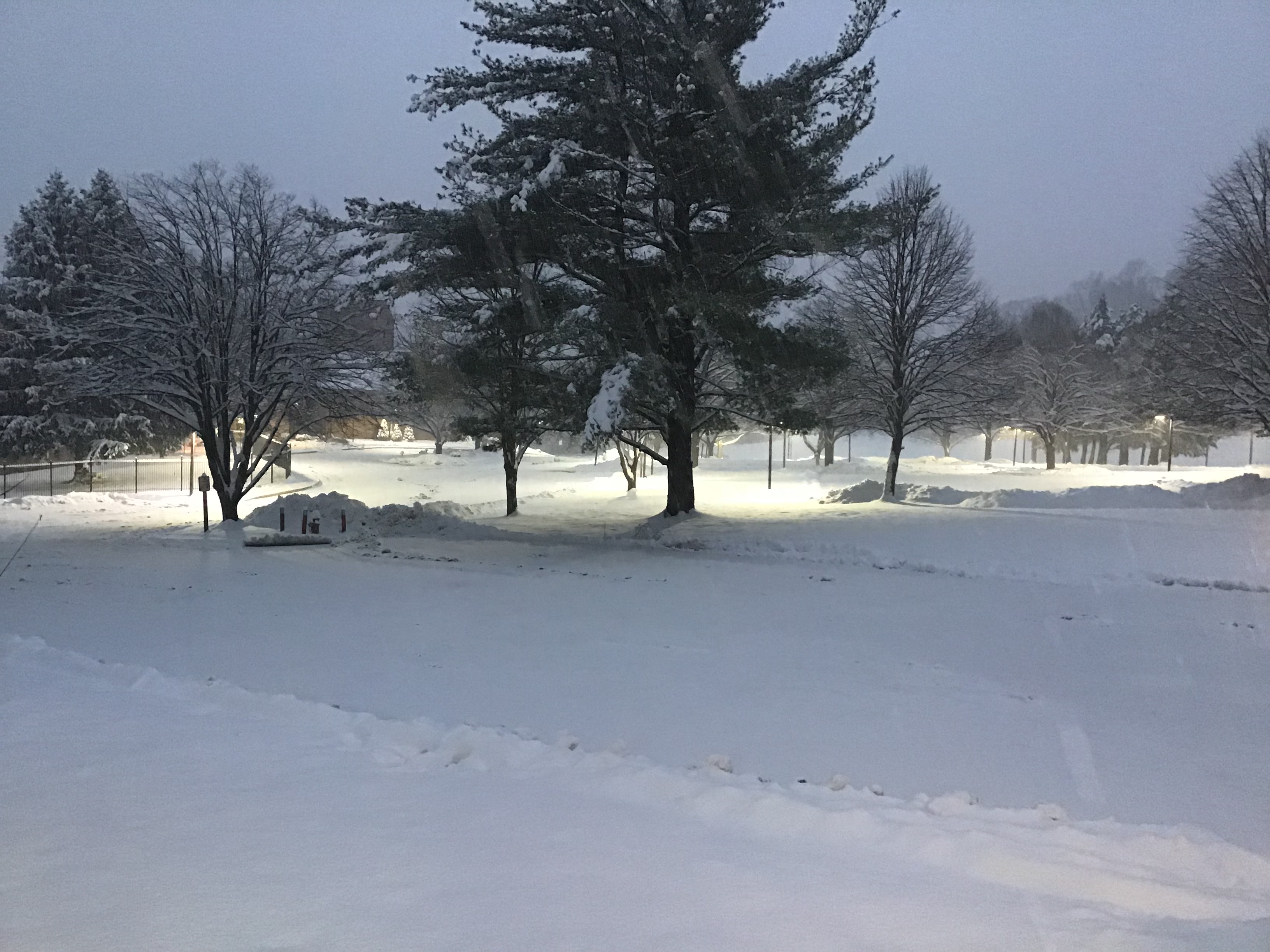 Bad winter weather notice: Before coming to the church, please check this site when there is bad winter weather. Do not venture out on icy roads. If cones are in place blocking the entrance, do not enter. Safety first. Canceled Mass intentions will be rescheduled.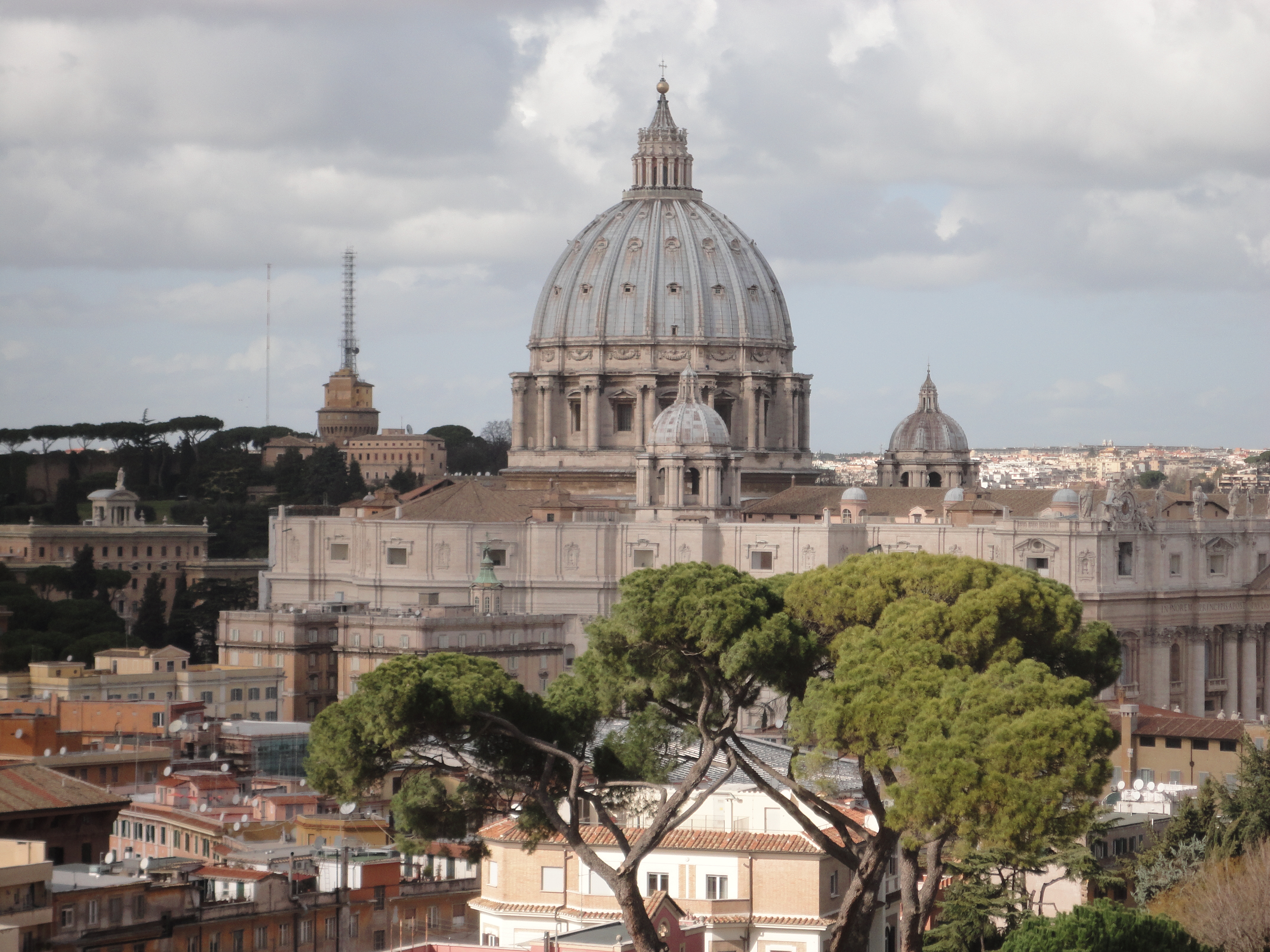 Link to Pastor's "private" website (some essays on his blog):
Here is a link to the Pastor's personal website for parishioners and friends. It is still under construction. Amateur hour, but better than nothing! http://pastorcorner.wixsite.com/poko/blog