In Gratitude for Joe Biden (02.26.21) -- Sacraments, according to the Baltimore Catechism, are outward signs instituted by Christ to give grace. The Sacraments define and direct our lives. Our choices form us. When we choose to live a sacramental life, in a sense we become sacraments reflecting the Lord. But the contrary is also true.[Continue Reading]
Lenten Regulations -- Ash Wednesday and Good Friday are days of fast and abstinence. All Fridays in Lent are days of abstinence. Fasting means eating only one full meal with two smaller meals, which together do not equal the full meal. No snacks or eating between meals allowed. Fasting obliges all Catholics between the ages of 18 and 59. Abstinence means eating no meat, and no soup or gravy made from meat. Abstinence obliges all Catholic over the age of 14. Sickness, hard manual labor, pregnancy, etc. automatically excuse a person from these obligations. Nevertheless, it should be pointed out that these are serious obligations. In cases of doubt or question, the priest who hears a person's confession should be consulted.
The Parish office will close 1 hour early on Tuesday, 3/2/21. We will reopen at the the usual time of 9:30 am Wednesday, 3/3/21.
Make a pledge to the BLA: For your convenience, you may use this site to make your pledge to the Bishop's Lenten Appeal. (Click here.) (When the page comes up, put "1" in the "quantity" field on the lower right to proceed.) The Parish staff will handle the paperwork for you. You will receive pledge reminders from the Chancery's Development Office. If you prefer, you can use the BLA hard-copy envelopes in the pews or available from the rectory office. Thank you for your financial support of the BLA. "Encourage One Another by Word and Deed".
Stations of the Cross - will be celebrated Fridays during Lent at 7 pm.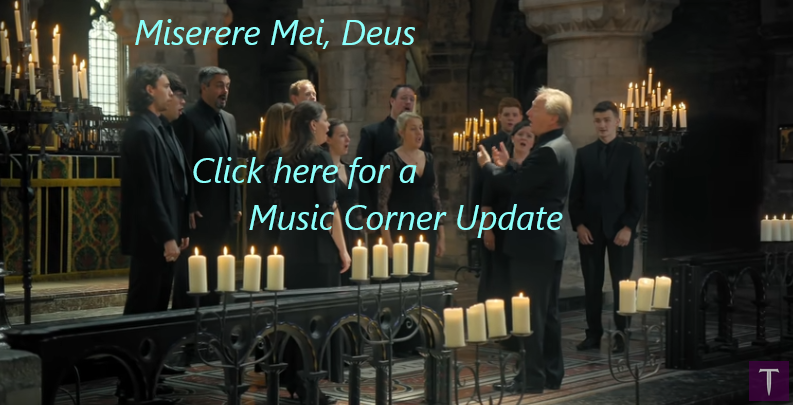 We are about to start gathering the paperwork for First Holy Communion and Confirmations, so it is very important for any homeschool or Catholic School parishioners to have their kids registered in the CCD program. This is the only way we can effectively communicate with you and avoid a paper chase as we get close to the FHC and Confirmation dates. Here's the good news. If you fail to meet the deadlines this year, you will have the opportunity to meet the deadlines next year. If your children are in Catholic grade school, or you homeschool them and you are not registered in the CCD program, please register today. Check the Parish CCD website for the link or type in: https://membership.faithdirect.net/events/details/5141
Weekday Masses are reinstated! But please check this site for updates, or click here for email notifications on the Mass schedule. Although the regular weekday Mass schedule is solidly in place, since this is a one-priest parish, there may be times when Mass cancellations are necessary. Please register here if you attend weekday Masses and want to receive cancellation notifications. We will not abuse your contact information. When the weather is questionable, you're in doubt, and you haven't received an email, your computer may have directed an email from us to spam.
Defining Racism (02.17.21) Since the definition of "racism" is elusive, some suggest that using the traditional vocabulary of sin is the better path. But there are too many racist examples to ignore (e.g., the burning of crosses by the Ku Klux Klan and the Nazi "Master Race" ideology). We need an accurate and just definition to help us ensure that proposed solutions do not wreak greater havoc.[continue reading]
Happy Warriors (01.18.21) --With fighting words, our nation's new political leaders have promised to initiate and accelerate the institutional violation of the Ten Commandments. So let us have an honest conversation about the uncertainties and anxieties they have caused believing Catholics, and let us consider a few timeless Gospel responses. [Continue reading]
No Sympathy for the Devil -- Friends come and go, but enemies accumulate. As we advance in years, this joke becomes more amusing. Jesus teaches us to love our enemies. Good parents teach their kids never to hate people and to use the word with precision. Hate is a dangerous sentiment and can risk one's salvation. But we are not sentimentalists. As we love the sinner, our religion teaches us to hate sin. That is a healthy distinction. The only being God permits us—even encourages us—to hate is the Devil. [Continue Reading]
Taking Pride in Our Humility -- The testimony of John the Baptist allows us to consider the virtue of humility. Jesus identifies John as the greatest man born of women. But his greatness, ironically, is his humility. He is not the Christ; he is not Elijah, nor the Prophet. He is: "…the voice of one crying out in the desert, 'make straight the way of the Lord.'" For "…he who comes after me, the thong of whose sandal I am not worthy to untie" (Jn. 1:27). John is humble. Humility is a virtue that recognizes reality and our relationship to reality. [Continue reading]
Virtual Indulgences? Up until the Covid-19 pandemic, we went to Mass, celebrated the sacraments, supported the Church with our contributions, and hoped to go to heaven when we died. After the shutdown of the Masses, we entered into the bizarre virtual reality of the internet. Today we have virtual Masses livestreamed on the web, virtual sacraments, and perhaps, one speculates, a virtual heaven. Alas, the Vatican is finding it difficult to reconcile the new virtual reality with the sacramental life of the Church.[Continue reading]
In 1943, there was an uprising against the Nazi occupiers in the Jewish ghetto in Częstochowa, Poland, which the SS quickly crushed, killing many Jews. Many more were sent to death camps. Those who remained in Częstochowa worked on as slave laborers, until the Red Army liberated the city, by which time it was, as the Nazis would have proudly proclaimed, almost completely Judenfrei. [Continue reading]
Spiritual Strategic Planning -- There is clarity in brevity. Isaiah's prophecy is clear and punchy: "Prepare the way of the Lord, make straight his paths." General Grant won the Civil War using simple directives. We see the precision and brevity of his masterful command in his famous order: "Lee's army will be your objective point. Wherever Lee goes, there you will go also." Despite their defeat in the Wilderness in 1864, his soldiers cheered when they turned south and continued their pursuit of the Confederates. Military and business schools study, repackage, and teach the proven management techniques of great leaders. Perhaps we could apply to the spiritual life the practical wisdom of their best practices. [Continue reading]
Glorifying God in Your Body -- The season of Advent is a season of spiritual preparation to meet Jesus. We will meet Him in the manger on Christmas Day; we will meet him in Holy Communion at Mass; we will meet Him when we enter eternity. We need to prepare ourselves spiritually, acknowledging our sins with a good Confession during these days. But caring for our bodies also binds in conscience: "You are not your own; you were bought with a price. So glorify God in your body." (1 Cor. 6:19) [Continue reading]

The Continuing Scandal of the McCarrick Doctrine -- Students of Catholic moral teaching discover what the most simple of faithful Catholics intuitively know. There is an impressive, coherent, logical unity to God's law as we know it through Church teaching. Failures of vigilance and strict adherence to principle quickly shatter that unity. The scandal of Theodore McCarrick's fall extends beyond his sexual crimes. It continues with an immoral policy legacy that continues to influence the hierarchy. [Continue reading]
Giving a damn (about work, life, and faith) -- Remove modern cultural sentimental accretions from the Catholic faith, and a muscular Church Militant emerges from the Catholic tradition. We are in an epic, life-long battle for the salvation of souls. Hence, military metaphors are particularly useful in helping us understand the interrelationship of faith and life. Not long ago, I celebrated a funeral Mass for Major General Victor Hugo, Jr., the great-grandson of the celebrated French author. General Hugo was a legendary U.S. Army soldier, a leader of men. As he trained his Special Forces, his operating catchphrase was "Think, work, and give a HOOT" [expletive deleted]. Whether he knew it or not, the motivational slogan applies to every life, including our life of faith.[Continue reading]
[This prayer is based on the one composed by Father James Hugh O'Neill of Chicago during the Battle of the Bulge in December of 1944. The armies faced heavy snowstorms and General Patton asked the Catholic chaplain to compose a prayer for victory: "Almighty and most merciful Father, we humbly beseech Thee, of Thy great goodness, to restrain these immoderate rains with which we have had to contend. Grant us fair weather for Battle. Graciously hearken to us as soldiers who call upon Thee that, armed with Thy power, we may advance from victory to victory, and crush the oppression and wickedness of our enemies and establish Thy justice among men and nations."]