Updated: September 21, 2018
THE REFINER'S FIRE:
Being Purified With and For the Church
Gentlemen: The current crisis in the Church presents a major spiritual challenge to us all. What is being asked of faithful Catholic men in this time of trial? The 20th Annual Christ the King Men's Day of Recollection, directed by Rev. Paul D. Scalia, will be held on Sat. Oct. 27 from 9:15am--1:15pm at St. John the Beloved Church, 6420 Linway Terrace, McLean. The $40 charge includes lunch and materials. To register go to www.waywomen.com or send a check, payable to WAY to Jennifer Lawler, 5464 Mersea Ct., Burke, VA 22015. Student rate $25. Pay-at-the-door $45. For more information, contact Robin Maas at This email address is being protected from spambots. You need JavaScript enabled to view it..
The nation's leading medical experts on transgender ideology and children will be in DC this Saturday.
For nearly 3 decades

Dr. Paul McHugh

was psychiatrist-in-chief at the Johns Hopkins Hospital and Director of the Department of Psychiatry at the Johns Hopkins University.
In 1979 he ended "gender-reassignment" surgery at Johns Hopkins because it failed to improve post-op patients' emotional and psychological problems. In 2016, Dr. McHugh co-authored a 143-page review of the scientific literature on gender and sexuality in
The New Atlantis.
Dr. Michelle Cretella

is a pediatrician and President of the American College of Pediatricians. She calls the promotion of transgenderism in children what it is: institutionalized child abuse. Her compelling youtube video has garnered over 60 million views.
https://www.youtube.com/watch?v=PJAKQKPD5UI
They will be joined by The Activist Mommy, Elizabeth Johnston, at a panel this Saturday at the Values Voters Summit.
Hope to see you Saturday!
From Friday, August 3, 2018 to Friday, September 28, 2018, the weekly Call to Prayer will be adapted as a nine-week Novena for the Legal Protection of Human Life. In addition to the current invitation to fast on Fridays, participants are encouraged to pray one Our Father, Hail Mary, and Glory Be for the intention of the novena. Participants will also be provided with weekly opportunities to learn more about Roe v. Wade, and share that information with their representatives. Call to Prayer materials will be accessible at http://www.usccb.org/issues-and-action/take-action-now/call-to-prayer/legal-protection-of-human-life.cfm. Those wishing to join this nine-week prayer effort can sign up at www.usccb.org/pray to participate in this and subsequent Call to Prayer initiatives via email or text message. Media Contact: Judy Keane 202-541-3200 (For August 5 through September 23 Bulletins) [Exp. September 29, 2018]
Say No to Physician-Assisted Suicide - Suicide rates in the U.S. are at a 30-year high. Virginia legislators have asked for a study about whether physician-assisted suicide should be legal in the Commonwealth. A public comment period opens on August 22 and your legislators need to hear from you! Please visit https://bit.ly/VCCassistedsuicide on or after August 22 to make your voice heard! (For August 18-19, 25-26, and September 1-2 bulletins) [Expiration Date: October 1, 2018]
Post-Abortion Healing Retreat for Women - An Entering Canaan Day of Prayer & Healing for women who have experienced abortion will be held on Saturday, October 13, 2018. Come begin your healing journey and experience God's hope and mercy. You are not alone. There is hope. For more info and confidential registration, please contact Project Rachel Ministry: 888-456-HOPE (4673) or This email address is being protected from spambots. You need JavaScript enabled to view it.. (For September 8-9, and 15-16 bulletins) . [Expiration Date: October 8, 2018]
Mass for Respect for Life and Mass for People With Disabilities - Join Bishop Burbidge for a special liturgy on Respect Life Sunday, October 7 as he celebrates Mass for People With Disabilities on Sunday, October 7 at 11:45 a.m. at St. Mark's Catholic Church in Vienna. Porto Charities will sponsor a reception for the latter following Mass at the Cassidy Activities Center. For more information contact Respect Life Director, Amy McInerny at 703.841.3817 or This email address is being protected from spambots. You need JavaScript enabled to view it. or Bill Dalgatty of Porto Charities at 703.938.5247. (For September 8-9, 15-16, 22-23 bulletins)[Expiration Date: October 9, 2018]
Annual White Mass with Bishop Burbidge - Join us on the Feast Day of St. Luke for the annual White Mass, honoring doctors, nurses and others in the medical profession. The Mass will be celebrated by Bishop Burbidge on Thursday, October 18, 2018 at 7 p.m. at St. Luke Catholic Church in McLean. Reception to follow in the parish hall. Light refreshments will be served. https://www.novacathmed.org/ (For September 8-9, 15-16, and 22-23 bulletins) [Expiration Date: October 19, 2018]
Men's Silent Retreat - Catholic men in the Diocese of Arlington are invited to a 3-day silent retreat, from Friday, October 19-Sunday, October 21, 2018 at San Damiano Retreat Center in White Post, VA. The theme of this year's retreat is "The Bravery to Live One's Catholic Faith to the Full" and will feature Rev. Roger J. Landry of the Diocese of Fall River, Massachusetts. Fr. Landry works for the Permanent Observer Mission of the Holy See to the UN and writes articles for the National Catholic Register. To register, please visit: arlingtondiocese.org/retreatformen [Expiration Date: October 22, 2018]
Gifts for the Seminarian Education Endowment Fund (SEEF) Please support our seminarians and SEEF, a permanent endowment fund established in 2011. SEEF's income provides funding for annual seminarian expenses such as room, board, tuition, health insurance and books, which total almost $40,000 per seminarian. Please give generously! To donate, make checks payable to: "Foundation for the CDA – SEEF." Mail to: The Foundation, 200 N. Glebe Road, Suite 811, Arlington, VA 22203. Contact Gretchen Koch at This email address is being protected from spambots. You need JavaScript enabled to view it. or (703) 841-3819 with questions. (For August 4-5, 11-12 and 18-19 bulletins) [Expiration Date: TBD]
On Saturday, September 29, 2018 Catholic Charities of the Diocese of Arlington will sponsor a conference entitled: "Seeking Hope and Healing in the Midst of the Opioid Crisis" at Good Shepherd Church from 10am-3pm. We're all aware of the scourge of opioid addiction in Diocese. This conference will be an occasion to try to learn more about the problem and consider how we might contribute to finding solutions. For those who would like to participate, there will be Mass at 9am, followed by refreshments, and then at 10am the Conference will begin. It will include a keynote address on how opioids became a crisis and how we may respond as a community of faith. There will also be breakout sessions on family resiliency; what parishes and communities can do; and suffering addiction and the healing power of Jesus. The day will close with a prayer service led by Bishop Burbidge.[Expiration Date:September 30]
Divine Mercy Care's 2018 Blooms of Joy Gala - The pro-life non-profit Divine Mercy Care will be holding its annual Gala on November 10th at 6pm at the Hilton Washington Dulles Airport Hotel. The Gala helps support DMC's mission to advance pro-life healthcare through programs that serve, inspire, and unify. DMC's primary program is support for Tepeyac OB/GYN, one of the largest private pro-life OB/GYNs in the nation. Gala tickets are $150 for individuals before Oct 10th and $175 starting Oct 11th. Table sponsorships start at $2,000. Register or donate towards the event at divinemercycare.org/gala. If you can help by giving auction items like sports tickets or vacation homes, contact This email address is being protected from spambots. You need JavaScript enabled to view it.. [Expiration Date: November 11, 2018]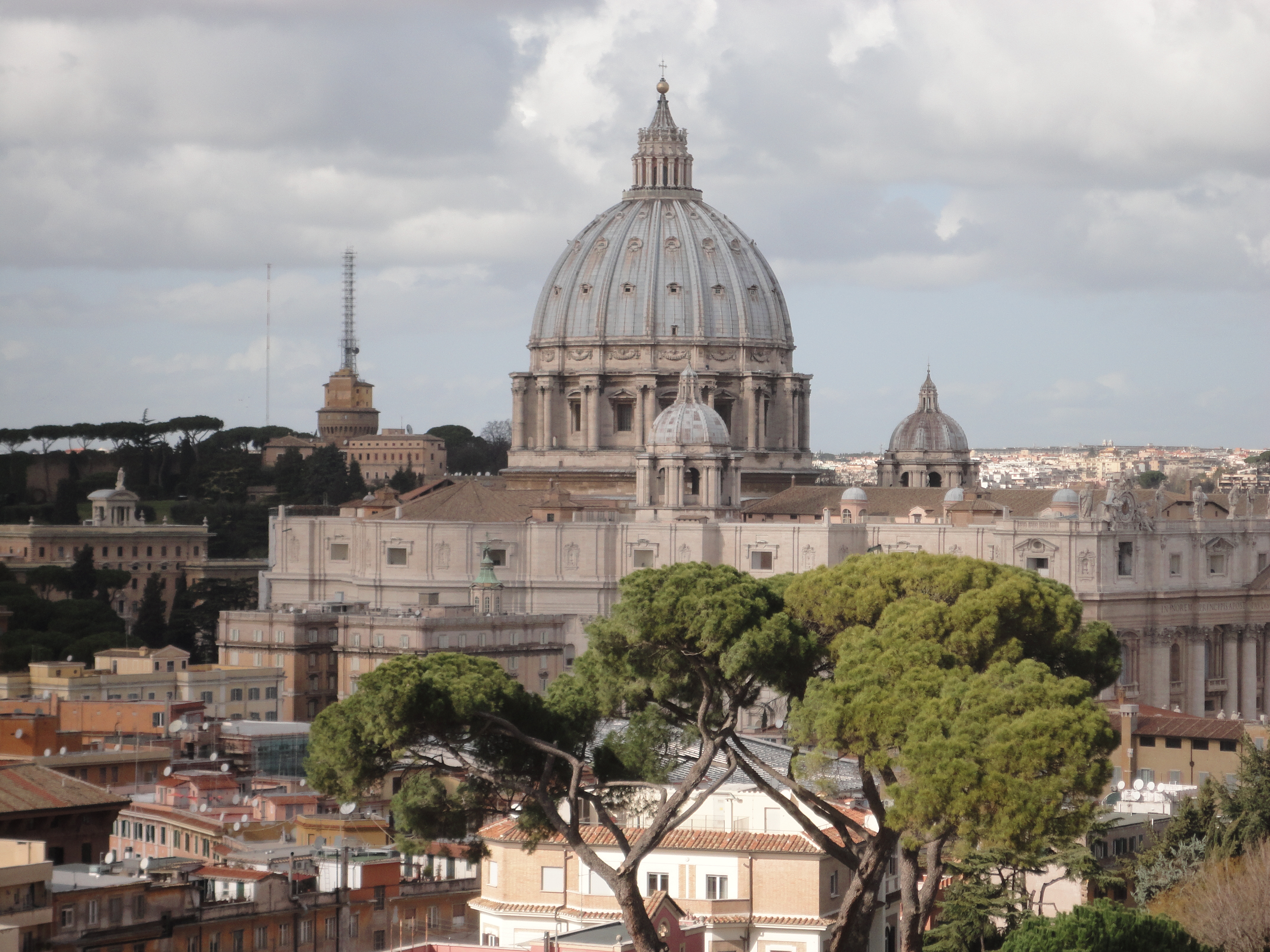 Link to Pastor's "private" website (some essays on his blog):
Here is a link to the Pastor's personal website for parishioners and friends. It is still under construction. Amateur hour, but better than nothing! http://pastorcorner.wixsite.com/poko/blog