Updated: September 25, 2019

Salve Regina
If you have attended the 12:00 PM Latin Mass, you may have noticed that the liturgy concludes with four different Marian antiphons throughout the year. Have you wondered how these are chosen?
The short answer is that the antiphons are Seasonal, meaning that each is associated with a particular segment of the liturgical year. The majority of the year is Ordinary Time, which, except for the few weeks of ordinary time between the Christmas season and Lent, begins the day after Pentecost and concludes the day before Advent.
This is the season we are currently in and to which Salve Regina is assigned. Here is a beautiful rendition of this ancient chant by the Monastic Choir of the Abbey of Notre-Dame Fontgombault.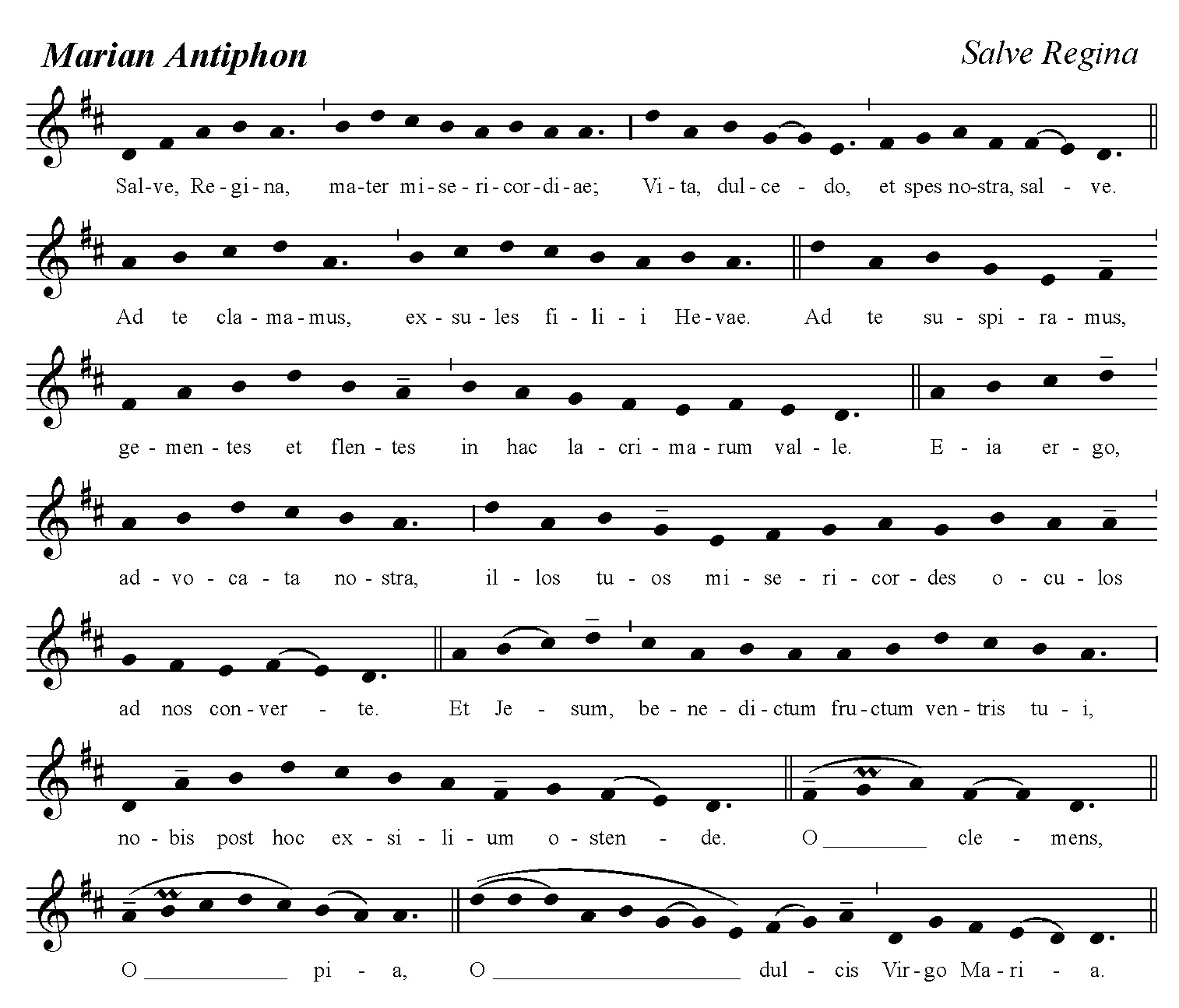 Interested in finding out more? Check out this well-written article on www.adoremus.org
Thanks for listening!
Jerry Kavinski, M.M., Director of the St. Catherine of Siena Choir